Ear Coning
Suggested for :  Unplugging ears, improving hearing ability, treating headache and sinus problems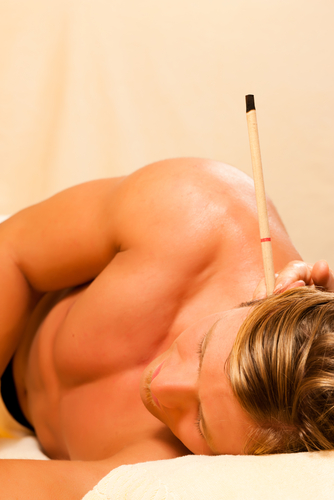 call To Book +971 4 370 9706
Do you ever experience discomfort or itching inside your ears or maybe you simply want to improve your hearing sensitivity? Then why not try ear coning, an ancient folk medicine practice, widely used for the treatment of blocked ears, that removes both wax and toxins from inside the ear canals?
Performing Ear Coning, a therapist will place a hollow ear-candle into your ear. The candle is made from a combination of wax and some aroma oils. Though this facial treatment procedure might seem a little bit unusual, it is gentle and very effective. There will be warm air, gently circulating all through the inside of your ear. It will melt earwax and create a vacuum that will push all toxins and impurities from your sinus and inner ear. The pleasant soft smoke which flows inside your ear also has remarkable mind-clearing and soothing effects.
Ear Coning is an essential procedure for unplugging the ears, improving hearing ability and
treating headache and sinus problems. Ear Coning will effectively promote a healthy
environment within both the ears and sinus cavities. People, who have tried Ear Coning, include it with their own range of regular procedures for body care, stress-relief and facial treatments. Ear Coning relieves the pressure within the ears and temples, which can be caused by a build-up of wax or ear infections.  It can also improve the sense of taste.
Call and book a relaxing Ear Coning session to improve your health and experience the total soothing and rejuvenating effect it will have on your mind and body.
Ear Coning at Cool Aroma Spa:
Price: 45 minutes is just AED 170
Call to book your treatment on + 971 4 370 9706.
Free shower with any treatment.  
Free 15-20 min use of Sauna facility over 1 hour treatment (subject to sauna room availability)