Sensicalm® Care
Suggested for :  Inflammations, rashes, sensitive skin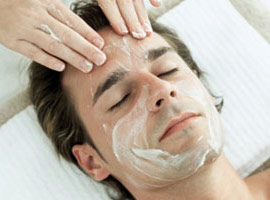 call To Book +971 4 370 9706
Do you want to even out your skin tone, treat inflammations, rashes and itching? Sensicalm® treatment is specially designed to meet the needs of your sensitive skin. It soothes skin and protects it from the influence of the city pollution and sun exposure. Sensicalm®Care is also very helpful in dealing with shaving related issues.
This treatment will restore your skin's natural pH balance, even its tone and remove redness. Sensicalm® spa products saturate and cure cells in the upper layers moisturizing the skin and gently removing dead cells.
During facial treatment, the therapist will analyze your skin type and design an individual
treatment that suits your skin condition. A gentle, specially tailored program is necessary to sooth inflammations and cure rashes. Exclusive Sensicalm® Care can also prevent the appearance of these symptoms in the future. Regular Sensicalm® treatment will give your skin a fresh and healthy look, even out your complexion and smooth the skin texture.
Sensicalm® treatment relaxes and de-stresses sensitive skin giving it a healthy, radiant look. Call and book a Sensicalm® treatment to sooth and heal your sensitive skin, treat rashes and shaving related problems. Make your skin tone even and radiant.
Sensicalm® Care at Cool Aroma Spa
Price: 60 – 70 minutes is AED 250
Call to book your treatment on + 971 4 370 9706.
Free shower with any treatment.  
Free 15-20 min use of Sauna facility over 1 hour treatment (subject to sauna room availability)