Head, Neck & Shoulder Massage
Suggested for :  stiff muscles, tension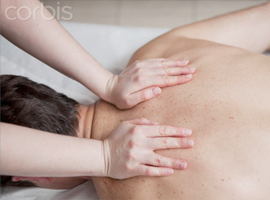 call To Book +971 4 370 9706
Do you spend most of your day sitting at your office or in a car? Maybe you feel the need to
relax and shake off tension from your neck and shoulders?
Why not try our Head, Neck & Shoulder Massage? It is a wonderful soothing therapy that targets all the places where you accumulate the most tension – the head, neck and shoulders. This massage is a really wonderful experience if you want a break from a hectic life.
It will not just relieve your aches and pains, but will also eliminate any blockages in your
energy channels which may be responsible for an accumulation of negative energy and the worsening of your symptoms. When blood flow increases, it helps to clear out toxins from the skin, reducing skin problems and inflammation. Whilst relaxing your head, a massage can also improve your sight and hearing sensitivity.
A Head, Neck & Shoulder Massage improves blood flow to the brain promoting better
concentration, memory and mental activity. This massage therapy will help you release any fatigue and feelings of weariness, whilst it is also helpful in treating eye-strain and headache. Head, Neck & Shoulder Massages reduce irritability and insomnia and promote a healthy and sound sleep, which is vitally important for re-energising and restoring your power.
Do you want to relieve stiffness and stress in the shoulders and neck? Then call and make an appointment for a refreshing therapy of Head, Neck & Shoulder Massage, enjoy your time and let the world wait!
Head, Neck & Shoulder Massage at Cool Aroma Spa
Price: 30, 45 or 60 mins is AED 140, 170 or 200
Call to book your treatment on + 971 4 370 9706.
AED 1,800 for 10x 1 hour Massage – choose from Ashiatsu, Deep Tissue, Shiatsu, Thai
AED 1,700 for 10x 1 hour Massage – choose from Aromatherapy, Balinese, Healing Hilot