Men's World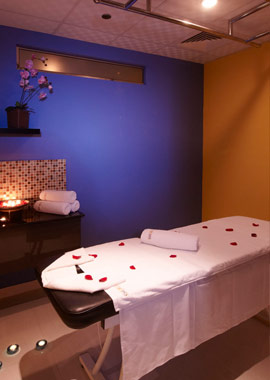 call To Book 04 275 3516
Early years- The beginning
Founded in 2009, Cool Aroma Gentleman's Spa began operations in July 2010 from its current main location in Oud Metha, Dubai.
Now in its 6th year of trading, Cool Aroma Gentlemen's Spa has a regular growing clientèle and we opened our second branch at Business Bay in March 2016.  More branches to follow.
Mission & Vision
Our vision from the outset was and continues to be the provider of the best wellness services available. Providing a holistic wellness spa experience exclusively for men, we stretch our horizons in terms of the quality of services provided, the variety of treatments offered and the expertise and innate knowledge of our therapists.
The experience
Every spa treatment entitles you to access exclusive services by way of our multi- purpose treatment rooms, be it for body treatments, facials or hand and foot care. Showers, Moroccan Bath, Sauna and changing rooms with lockers provide you the means to relax and enjoy your spa treatment in the best way possible.
Music is piped to every room with individual volume controls, centrally diffused aroma scent, dimmable ceiling lights and the discreet use of tea light candles, all make this spa experience so much more enriching.
Quality is not something we believe in compromising on, be it body treatments, massage services or hand and foot treatments, all are carried out using leading, branded products.
Our dedicated staff work a 2-shift system and provide their expertise throughout every week from 10 am – 12 midnight.
We Care
We are one of the few spas that worry about the carbon footprints we leave behind. We are doing our bit by making use of LED lighting and electronic tea lights. Moreover since our laundry heap is considerable, we only engage the services of a 'green' eco-friendly laundry. Experience relaxation with us and enjoy an experience that leaves you feeling good physically, mentally and consciously.
Free shower with any treatment.  
Free 15-20 min use of Sauna facility over 1 hour treatment (subject to sauna room availability)